March 24, 2018 • 12:00 noon
Arkansas Bull Sale 2018 Heifer information will be added as consignment are entered.
Contact Luke Mobley for information on heifers
---
Arkansas Bull Sale Heifers sold in 2017
Registered & Commercial Heifers
Bred & open heifers ready for the bull of you choice.
Registered Simmental Bred Heifer
NB SHOAL B13, ASA 2962014, DOB 8/28/14, BW 80, POLLED, Black,
CE 8.3, BW 2.1, WW 58.5, YW 82.9, API 111.7, TI 59.4
AI Bred to (NB Cosmo, ASA 2060400) 8/29/16 • Due 6/8/17
Commercial Charolais F-1's Open Heifers
4 • Charolais X Red Angus true F-1's out of a Redemption Y1334 son.
2 • Charolais X Hereford true F-1's out of a Bonebrake S109 son.
All 6 are "mello yellow" in color and match in age and size. Heifers were all born in March 2016 and should weigh around 750 lbs by sale day, Will be up to date on shots, CHV and pelvic measured by sale day. These heifers have had no creep and are running on hot fescue pasture. They are now being bucket fed 5 lbs per head per day and are already cycling. The mothers of these heifers have perfect udders and are problem free cows.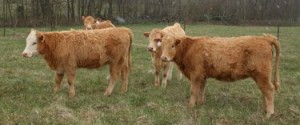 Commercial Angus & BWF Bred Heifers
They will come right out of the heart of Beechfork Ranch fall calving heifers!
Heifers out of Express Ranch Angus bulls
Fall calving heifers with some size, will start calving around November 1st 2017
Bread to low birth wt. Red Angus bulls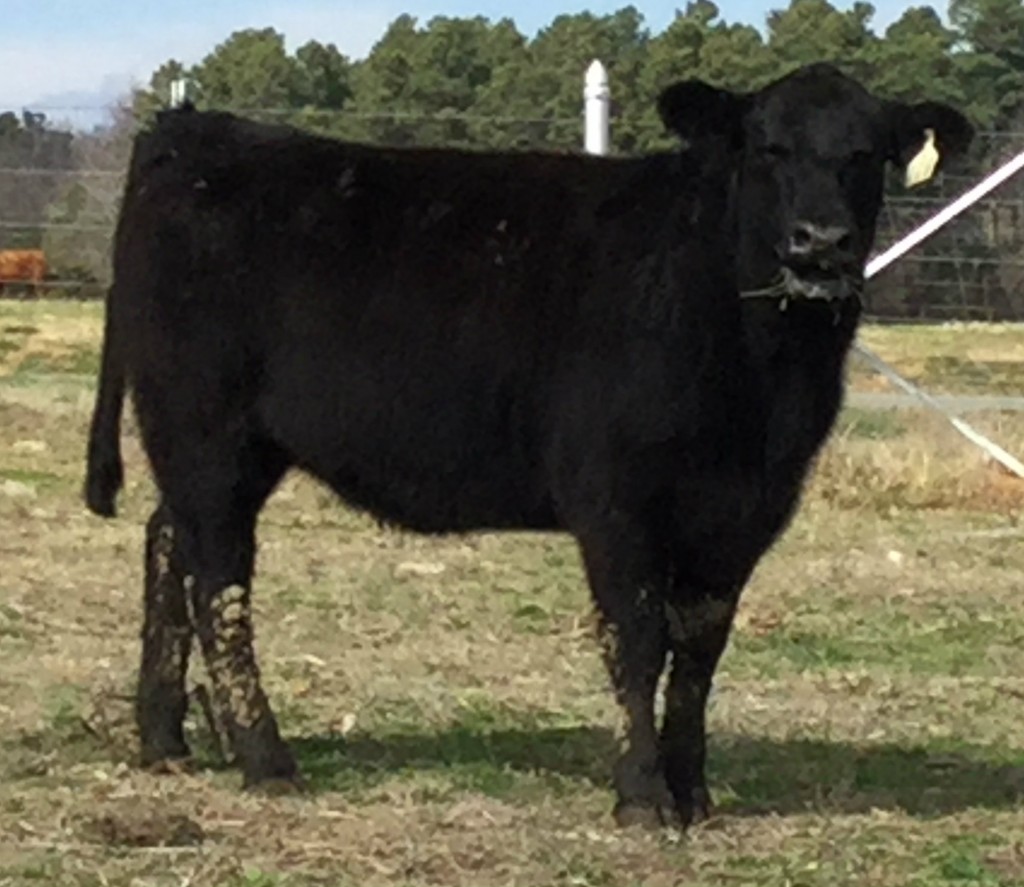 More information coming soon please check back!
---
2016 Sale Heifers SOLD
50 Commercial heifers
Charolais X Red Angus heifers sired by Bieber Red Angus Ranch bulls
Charolais X Angus heifers sired by Express Ranches Angus bulls
Commercial Angus heifers sired by Express Ranches Angus bulls
DOB: February and March 2015
750 lbs. average weight
Calfhood vaccinated
Open and ready for the bull of your choice
Charolais X Heifers
(Click on pictures to enlarge)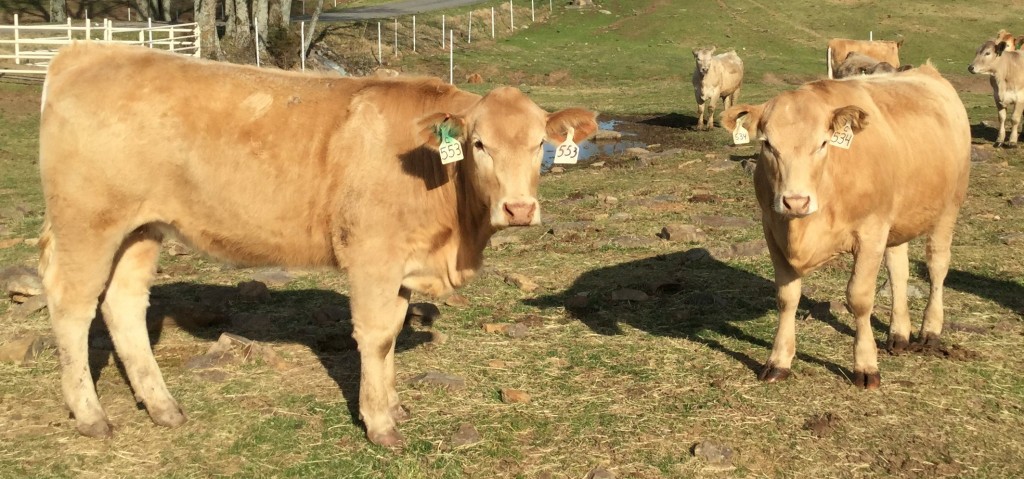 Commercial Angus Heifers
Commercial Angus heifers sired by Express Ranches Angus bulls
BOB: February and March 2015
750 lbs. average weight
Calfhood vaccinated
Open and ready for the bull of your choice