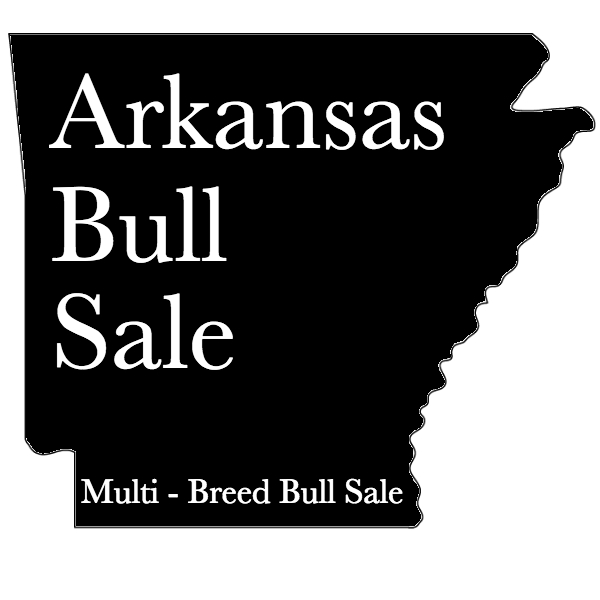 Arkansas Bull Sale is Arkansas cattlemen's source for quality replacement bulls in Arkansas! Arkansas Bull Sale is a multi-breed bull sale expecting 60 to 80 breeding age bulls. Angus, Brangus, Beefmasters, Charolais, ChiAngus, Gelbvieh/Balancers, Hereford, Red Angus, SimAngus, Simmental, LimFlex, Ultrablacks and more.
All bulls will have a breeding soundness examination performed by a licensed veterinarian with in 30 days of sale date. Bulls will be semen tested and are guaranteed to be breeders. Health papers required for out of state travel will be available on all bulls.
Providing a market for Arkansas cattlemen to buy quality replacement bulls & helping producers expand their bull market!
Arkansas Bull Sale March 25, 2017
Bulls  80+
30+ Angus Bulls, 4 Brangus Bulls, 6 Charolais Bulls, 15 ChiAngus Bulls, 4 Gelbvieh / Balancer Bulls, 9 Hereford Bulls, 4 LimFlex Bulls,
5 Red Angus Bulls, 8+ SimAngus / Simmental Bulls
Registered breeding age bulls from reputable seedstock producers
Calving ease "Heifer Bulls" and high performance "Growthy" bulls
Breeding soundness exam and tric tested bulls
12 to 26 months old bulls ready to go to work
Bulls sired by top sires of the breeds
Females –  Bred & Open Heifers
New bull & heifer sale information will be available starting February 2017 
Contact Luke Mobley for more information

Helping producers expand their bull market!
Looking for producers that are capable of increasing their bull numbers while maintaining quality as this bull sale grows. Bulls that will be between the age of 12 months and 28 months on March 25, 2017.
Contact

Luke Mobley

for more information on consigning bulls or females to the Arkansas Bull Sale.